Business Innovation Strategy (3JIT)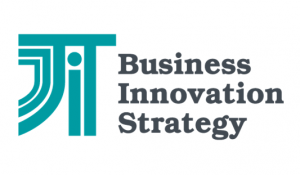 Contact
Business Innovation Strategy (3JIT)
C/Wilbur y Orville Wright 27. La Rinconada. Sevilla.
Services
Main Activities / Services:
Business Development Strategy
Medium and log-term business growth
Combination of Strategic Vision and Operational Reality
Innovation in the processes of search and implementation of opportunities
Creation of the Chief Business Development Officer Development.
Startup business development & active investors strategy
Global Business Transformation
Business architecture
Operational transformation
Operational and strategic assessment
Engineering & Industrial Transformation. Industry 4.0
Efficiency
Industrial Strategy
Digital transformation
Mergers & Acquisitions
Other activities / Services:
Mentoring, coaching & People Development.
Mentoring  & Coaching
Career plans
Talent management
Description
3JI&T has the purpose and the firm commitment of the generation of added value in a systematic way, contributing permanently to the achievement of the objectives of its clients and business partners, helping them to define their strategies of growth and optimization of their operational processes.
The combination of knowledge acquired through experience in senior management positions, talent and innovation in new technologies make 3JI&T contribute accurately to operational excellence, integration in the value chain, and innovation of operational and management processes maximizing the benefit of its customers.
Certifications
Programs:
Commercial aviation
Military aviation
Civil Aviation
Space
Military projects
Air Mobility
Railway sector
Industrial sector
Programmes in which this company participates