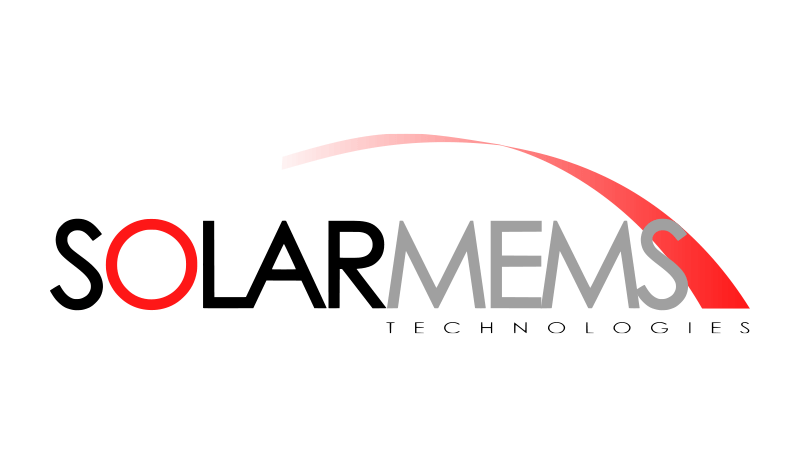 Contact
Solar MEMS
C/Early Ovington 24, nave 1, Aerópolis, CP 41300, La Rinconada (Sevilla)
Services
Solar MEMS sun sensors for space industry have flight heritage since 2009. These products are based on SSOC technology (Sun Sensor on a Chip), developed by Solar MEMS. They are two-axis sun sensors for high accurate sun-tracking and attitude determination. The devices measure the incident angle of a sun ray in both azimuth and elevation, providing a high sensitivity based on the geometrical dimensions of the design. This sun sensor technology is based on MEMS fabrication processes to achieve high integrated sensing structures.
Specially oriented to small satellites, the SSOC sun sensor has two versions, analog and digital, as well as a miniaturized model specially intended for Cubesats. These devices are suitable for a wide range of different applications, manufactured to survive the specific space environment, including radiation, and fully compliant to ESA standards.
In addition to sun sensor development for attitude control of satellites, Solar MEMS expertise includes space hardware and software development, including electrical and mechanical custom designs. We also provide integration solutions and interfaces adaptation, including design and implementation of power subsystems, signal detection, conditioning and processing stages, communication interfaces and monitoring systems.
Description
Solar MEMS Technologies S.L. (SMT) is a technology based company specialized in the Micro Electro Mechanical System technology (MEMS) and its application to high accurate sun sensors for the space industry. Solar MEMS was created in 2009 and has highly qualified senior engineers and technicians with a wide experience in the development of space projects. Solara MEMS also offers its engineering and R&D services for custom electronic designs, including integration processes and development of new technologies for space applications.
With more than 600 flight units delivered, the company is established as one of the main sun sensor suppliers in the space industry and maintains a consolidated position with its products included in ESA European Space Technology Harmonisation (AOCS Sensors and Actuators Technical Dossier).
SMT is also included in the ESA database as supplier since 2009, in the Satellite Industry Links database since 2012, in the CubeSat Project database since 2014, in IAF since 2015 and in SME4space association since 2016. SMT is currently developing new products for the space market, including a miniaturized Star Tracker and an Earth Sensor for the nanosatellite industry.
Current Solar MEMS most important customers are OneWeb Satellites, Airbus D&S, Thales Alenia Space, ESA, NASA/JPL, USAFA and DLR among other companies, research centres and universities all around the world. With customers in more than 40 countries, Solar MEMS products are distributed by SpaceQuest in USA, Head Aerospace in China, ATI Space in Japan, Arazim Ltd. In Israel, and Innovative Solutions In Space in Europe, which is specialized in CubeSat kits and space components distribution for nanosatellites.
Solar MEMS is the sun sensor supplier of OneWeb Satellites, the manufacturer of the OneWeb megaconstellation, which consists of the design, development, construction and launch of a megaconstellation of 900 satellites, with the aim of providing global high-speed Internet connection. Solar MEMS has designed and developed a customized sun sensor fulfilling OneWeb Satellites requirements, with an initial order of more than 1800 units to be integrated in the satellites of the constellation. . To successfully achieve this challenge, our company has implemented an industrialization of the production line of these units, with a month capacity never seen before in the space industry.
Certifications
ISO 9001
ISO 14001
ISO 14644
PMP nº 1721815
ECSS-Q-ST-70-08P
ECSS-Q-ST-70-38
ECSS-Q-ST-70-28
ECSS-Q-ST-70-26
Activities associated with:
Space